Pitch? Try 15 Seconds Source: Business Know-How https://www.businessknowhow.com/marketing/short-elevator-pitch.htm You've only got 15 seconds to make a first impression, and that's why your elevator pitch needs to be even shorter than it already is. Here are...
In today's special episode of Smashing The Plateau, we're talking to one of the speakers from NAWBO NYC's upcoming Small Business Bootcamp. Laura Allen is the founder of ThePitchGirl.com and 15-SecondPitch.com. She has 20+ years of experience in advertising, online...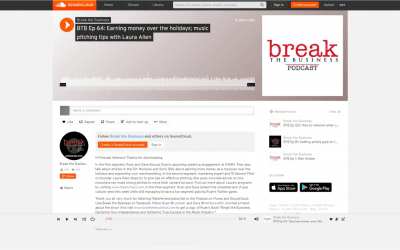 Source: Stream BTB Ep 64: Earning money over the holidays; music pitching tips with Laura Allen by Break the Business...